NEW! Give securely from your mobile device:
the Apple Store or Google Play.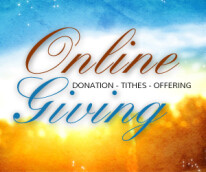 Welcome to the PCUM Online Give page! All transactions are done in a secure, encrypted environment just like other websites you have used for online giving and purchasing.
PCUM accepts all major credit cards as well as debit cards and ACH checking transactions. All transactions carry a 1.5% processing fee for the payment processor. We ask that you "gross up" your donation amount by 1.5% so PCUM does not have to bear this cost. So, for example, if you are giving $100, we ask that you submit a donation for $101.50 to take into account this fee. Or, if you prefer, you can opt out of the fee and PCUM will cover it.
Members and friends can give for the following purposes:
Offerings/Pledge Giving - to support PCUM's ongoing ministries and programs. Non-Pledgers: You can donate here as well!
Deacons Fund - to support the mission of our Deacons.
Capital Expenditures Fund - to support a building project.
Memorial Endowment Fund - to remember a loved one or friend through a memorial donation to this restricted fund, or a general gift to the Memorial Endowment Fund.
In the drop-down menu on the transaction form, please specify one of these purposes so we can direct your online donation correctly.
If you are a regular giver to PCUM, you should register on the giving page. This will allow you to receive an email confirmation of your transaction. Otherwise, you can donate as a "guest" without registering. Your online donations will be recorded on your family's Contribution Statement just like they have in the past.
Thank you for using PCUM's online giving tool! If you have any questions or problems, please contact PCUM Treasurer Melinda Hofmann at .